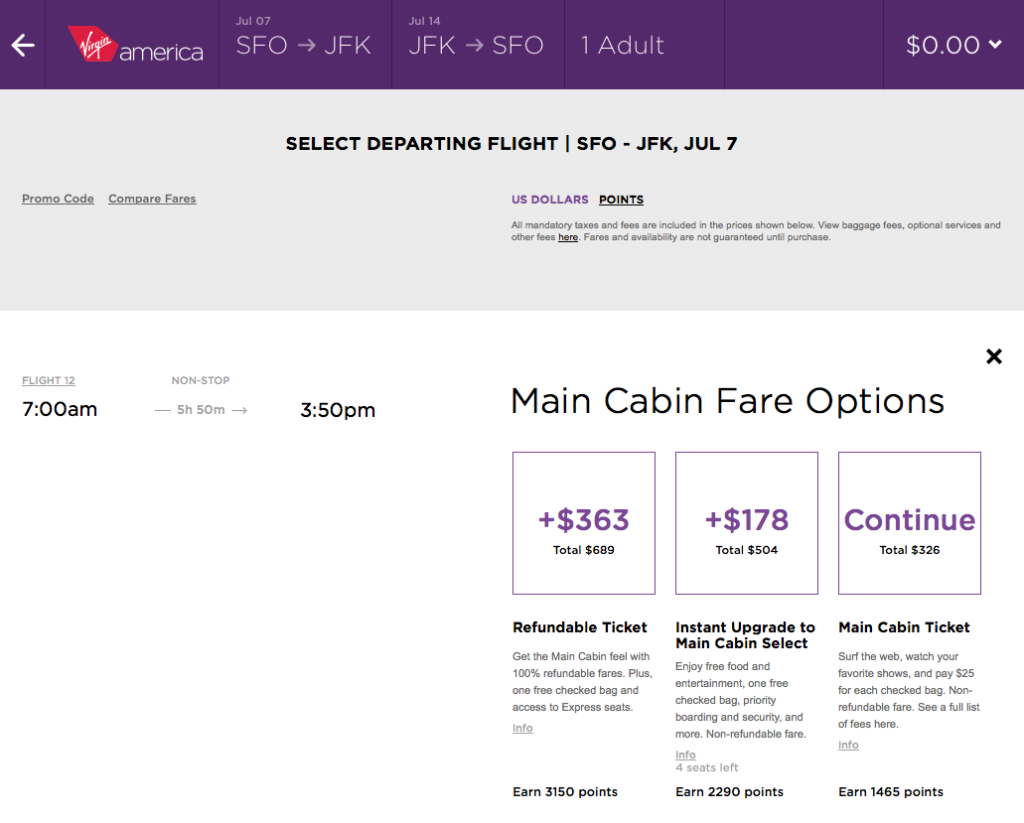 There is a lot of chatter about the Virgin America beta site, lauding its delightfulness, simplicity, and ease of use. It is an immediate marketing success. People are excited and tweeting about it.
It has an up-to-date look that's responsive (a first for airline booking) and designed from the ground up to play well with mobile. Its playful, simplified visual design makes it appear fun and easy to use. Virgin touts the speed of booking flights because you make one decision at a time.
And yet…
The process is very linear, designed to lead you through each step in a strict sequence. If you stick to the script and proceed along (the designers') optimal path, then it is easy and straightforward to book a flight. But, if you stray from that path — because you want to change your return date, for example – usability quickly diminishes. Whenever I change an earlier selection, I have to repeat all of the steps from that point on – work that I've already done once. And it's not especially clear where I am or what I can do – feedback fades off the screen too quickly; the lengthy scroll, back arrow, and occasional 'X' control seem at odds with each other.
Also, simplicity is gained at the expense of removing functionality. On the existing Virgin America site, I can compare prices across multiple days and easily determine when it would be cheapest to fly. The beta Virgin site provides less functionality than airline booking wizards typically offer.
The Virgin brands have always cast themselves as rebels – doing things differently from their competitors, disrupting the status quo in whatever industry they enter. The Virgin America beta site successfully achieves this – it offers a new approach to booking, it shakes things up.
The beta site looks on-brand and fresh for the category. It seems simpler and easier to use. While each individual screen looks great, the interactive aspect of the design is not on par with the visual. It isn't particularly innovative or disruptive; it makes some tasks more difficult than they should be. The perception of simplicity is unlikely to be borne out by the actual experience.